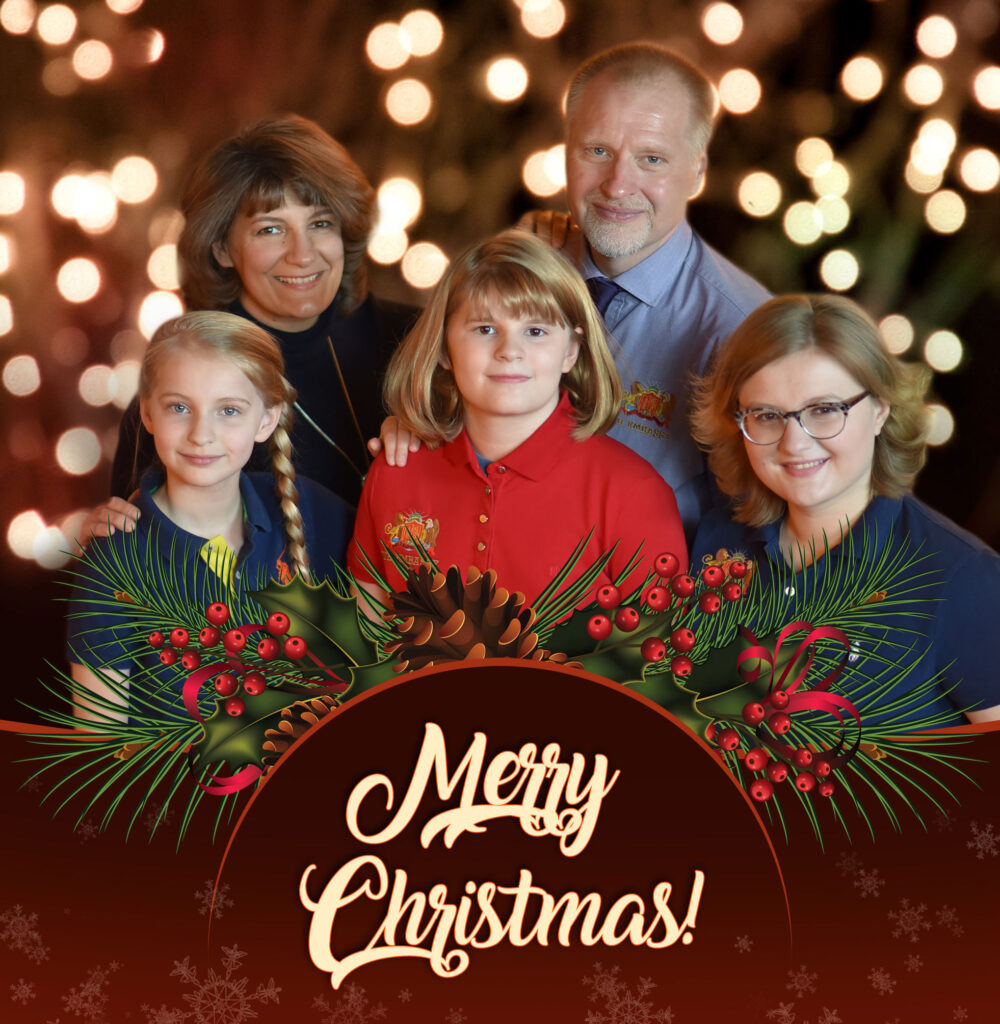 Greetings,
On behalf of the Kotchan family, our ministry team, and young people from all around the world, we would like to wish you a Very Merry Christmas and a prosperous 2015 New Year!
This past year we've been blessed with amazing ministry opportunities: we were able to present the Gospel to young people from 22 different countries, which many like Turkey or China are simply very difficult to reach through "traditional missions". It was a very busy year requiring much work, but we are pleased to report to you that 128 students prayed to accept Jesus as their Lord and Savior. These young people, who are studying to be future professionals and often come from influential families, spent 4 months of "intense discipleship" with us by attending church services, breaking bread together and learning how to pray, etc. We invested much in ministering to the students: spending quality time, providing transportation, feeding large groups, helping with housing, providing study materials and many other needs. All of this was provided because of your generous giving. Together we made a great difference. Through your gift, you've touched lives of young people from different provinces in China, Uzbekistan, Macedonia, a small town in Siberia Russia, Turkey, and many other countries. These students didn't have the opportunity to hear the Good News of Jesus Christ, but now they are different and will never be the same because of the Gospel. They have now returned to their native lands and brought Jesus back with them. You sent effective missionaries all over the world by your support of this unique ministry.
As we continue supporting and discipling these students from the past 6 years through the online church, we are also getting ready for the new outreach season of 2015. Thousands of new students will be arriving shortly, and there are so many needs. Will you please help us continue share the Gospel in 2015? We would like to ask you to prayerfully consider financially supporting this upcoming 2015 outreach season. Whether it's a one time gift or a monthly donation, all will be greatly appreciated and used for the glory of God's kingdom work. Even small gifts given monthly can make a huge difference when many individuals unite for a common purpose.
As a "Thank you" for your support of our ministry, we would like to send you a copy of our Simple Steps DVD where Alexei shares in detail the strategy God gave him to restore "his temple." The DVD provides the scriptures from God's Word which deeply impacted him, as well as the practical steps which helped him to loose 120 pounds in less then one year. Please, send us back an e-mail if you are interested in receiving a copy.
Look forward hearing from you,
Alexei, Tanya and Nations for Christ Ministry Team